ACTION CENTER | STOP THE VOGTLE VOTE
Sign the OPEN LETTER
to Stop the Vogtle Vote until after PSC Elections
OPEN LETTER to PSC Chair Jason Shaw
and Georgia Power CEO Kim Greene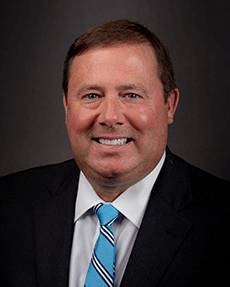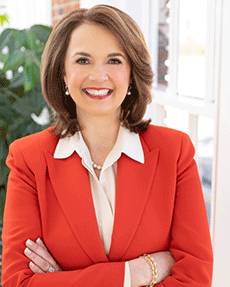 Public Service Commissioner and Chairman Jason Shaw has the legal authority to stop the hearings on who will pay $7.5 billion in Vogtle cost overruns until after long delayed PSC elections are held to fill two commissioners' expired terms. Georgia Power CEO Kim Greene is brand new. Who can blame her for Vogtle? Now she has the power to restore balance to the Vogtle financial morass. Georgia Power made colossal profits during the Vogtle construction years. Georgia Power can pay for its own mistakes.
Invitation from Nuclear Watch South and Georgia WAND
to all Georgia individuals and organizations
CLICK AND SIGN THE OPEN LETTER
OPEN LETTER
STOP THE VOGTLE COST OVERRUNS HEARING
UNTIL AFTER PSC ELECTIONS
We, the undersigned, respectfully request the Georgia Public Service Commission delay the upcoming hearings on $7.562 billion in construction cost overruns for Plant Vogtle Units 3 and 4 until elections have been held and duly elected commissioners for Public Service Commission (PSC) Districts 2 and 3 are installed. Currently, hearings are scheduled for December 4-6 with a final vote on December 19, 2023.
We further request that Georgia Power Company withdraw its Vogtle 3 and 4 Prudency Review application and refile it when commissioners for Districts 2 and 3 have been elected by Georgia voters and installed in office.
The PSC elections, originally scheduled for November 8, 2022, were cancelled last year by a Federal District Court Order ruling that Georgia is out of compliance with the Voting Rights Act of 1965. Now, more than a year later, we are still waiting for the 11th Circuit Court of Appeals to rule on this critical election issue.
MORE THAN SEVEN YEARS OF VOGTLE CONSTRUCTION MISTAKES, DELAYS AND COST OVERRUNS -- WHAT'S THE RUSH?
Vogtle Units 3 and 4 were scheduled to go into service April 1, 2016, and April 1, 2017, respectively. After multiple delays, Unit 3 went into operation July 31, 2023, and the commercial operation date for Unit 4 has been pushed back again to the first quarter of 2024. Any postponement in the hearings and vote on Georgia Power's Vogtle rate request will have a negligible impact in comparison to the seven years of repeated delays, construction mistakes and cost overruns.
The Vogtle prudency review pending before the PSC is the largest single financial decision in Georgia history and will affect all Georgia electric customers for the next 60 years. The financial impact on Georgia ratepayers of this approximately $35 billion project (a 24% increase in electricity rates if Georgia Power's request is granted), and any proceeding in which two un-elected commissioners participate or vote unjustifiably jeopardizes the authority and legitimacy of the Commission's decision.
GEORGIA POWER MADE $17 BILLION IN PROFITS DURING
VOGTLE CONSTRUCTION YEARS --
LET GEORGIA POWER PAY FOR ITS OWN MISTAKES!
Georgia Power enjoyed increasingly high profitability during the troubled Vogtle construction years. We are disappointed by the PSC's failure to balance Georgia Power profits through equitable rate adjustments during 14 years of Vogtle 3 and 4 construction. This failure has resulted in nearly $17 billion in profit (2009-2022) for the regulated monopoly. In fact, the more the project was delayed and over budget, the more profits Georgia Power received. These huge earnings should be used to pay for the Vogtle cost overruns which Georgia Power seeks to pass on to its customers in the pending rate review.
Delaying the final cost review for Plant Vogtle Units 3 and 4 is justified, reasonable, and prudent under the unprecedented circumstances of two un-elected commissioners occupying PSC seats after their terms have expired.
To go forward with the Vogtle hearings beginning December 4 and vote on December 19, prior to the Commission being constituted of duly elected commissioners, is a disservice to the people of Georgia and renders any decision by the Commission illegitimate, inappropriate, and vulnerable to judicial challenge and reversal.
We strongly encourage you to postpone the Vogtle cost overruns hearings until after the PSC elections. Who pays for Vogtle cost overruns is the biggest financial decision in Georgia history. It should not be undermined by these improprieties.